Hultafors axes: traditionally forged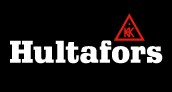 The original Hultafors axe forge was established at Hults Burk in Östergötland, Sweden in 1697. And in 1883 it was the start of the Hultafors brand as we know it today. Here it all started with the famous measuring device which was invented by Karl-Hilmer Johansson Kollén. With this product Hultafors started expanding their company to produce even better tools, always for reasonable prices.
Hultafors axes: for professionals, by professionals
Hultafors axes represent quality, sustainability and user-friendliness. To accomplish this Hultafors works with professionals who definitely know what they are doing. Professionals who are not afraid to use their hands. After all, they know best when tools are most useful. According to this philosophy Hultafors has been developing sustainable tools for craftsmen for over 130 years. Tools you can rely on every single day regardless of the circumstances.
Hultafors Premium axes: lifelong warrenty
The axes from the Premium collection are named after famous blacksmiths and areas surrounding Hults Bruk. In addition to new names the Premium collection also includes two new models: the Åby forest axe and the Hult splitting axe. Also, two accessories were added: a sharpening stone in a luxurious storage case and a unique leather accessory for various outdoor purposes. The axes are made to last a lifetime. For this reason Hultafors has given out a lifelong warranty on any axe head from the Premium collection.
Purchasing a Hultafors axe?
The Hultafors axes are still forged from Swedish axe steel and made in Sweden. Looking for a Hultafors axe? Look no further because Knivesandtools has got you covered! We have a wide range of axes in stock. Whether you are looking for a small hand axe, a bushcraft axe, a splitting or felling axe; you can't go wrong with Hultafors!

<![if !IE]> <![endif]>