Want to buy the best axe? We have got you covered!
When you are looking for a splitting axe, hatchet, carpenter's axe or hand axe knivesandtools is the place to go. From the traditional Swedish hand-forged Hultafors axes, to modern Fiskars axes; we got them all! Of course we also have the throwing axes and tomahawks from brands like Böker and Cold Steel.
How to choose the right axe?
When you are looking for an axe, it is important to consider what type of axe you actually need. The wrong axe can make you waste a lot of energy. In addition, choosing the wrong axe can also be dangerous.
Splitting axe
Would you like to split wood for the fireplace or stove? Then you definitely need a splitting axe. Depending on your length and posture there is an axe available appropriate in weight and size for you. The head of a the splitting axe is thinner towards the edge so it easily penetrates the wood. Towards the head it becomes thicker and that helps you to push through. A splitting axe is really just for splitting and can't be used for chopping.
Throwing axe
Are you looking for an axe to throw? Then you need a tomahawk or throwing axe. These are lighter in weight and a bit thinner. In addition, the tomahawk often has a sharp part at the end of the axe head.
Hand axe
During hikes or camping trips you want an axe that is light in weight and easy to carry. A small hand axe is your best option. To save even more weight you can look at a solid tomahawk, but this will not do the trick when you want to split wood. Small axes you would use to make tinder also cannot split wood.
Forestry axe
Would you like to chop down trees and make you feel like a proper lumberjack? Then you have to have a Forestry axe or Chopping axe. These are ideal for chopping down trees, where splitting axes are not!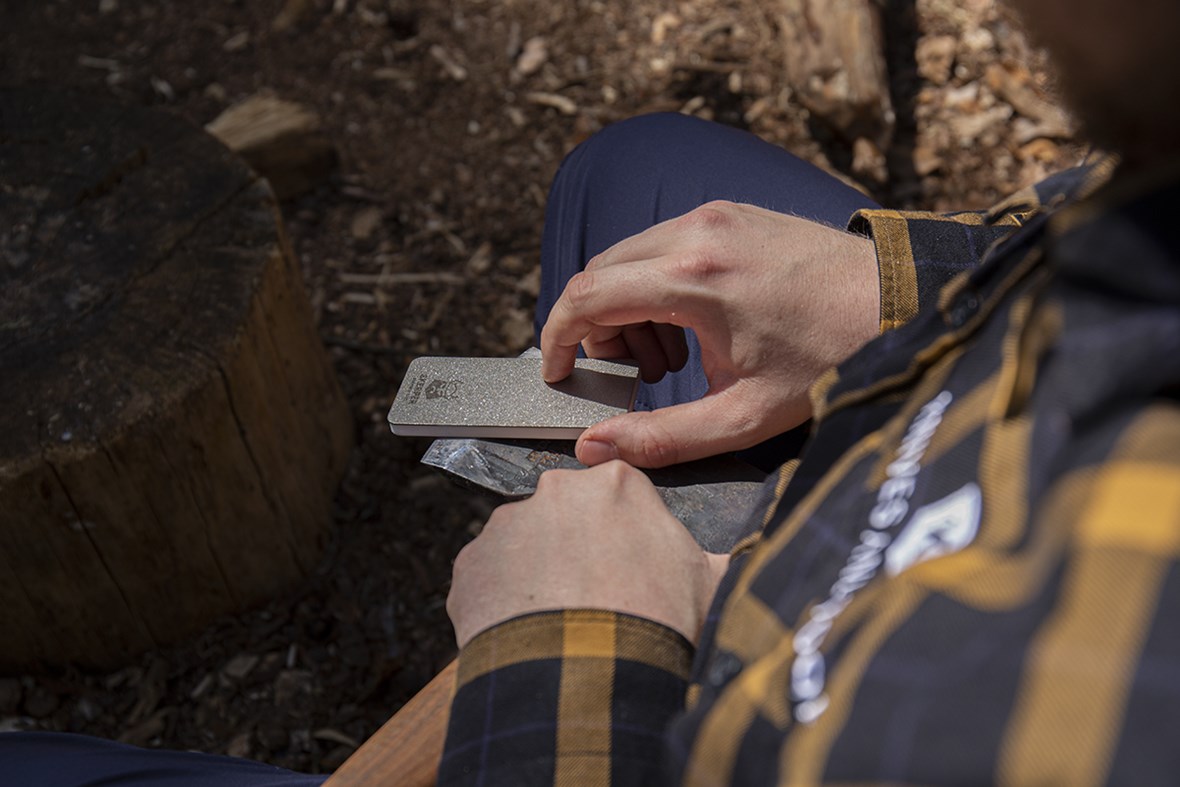 Axes

How do you sharpen an axe?

What is the best way to sharpen an axe? A good question we love to answer. After all, we know a thing or two about sharpening axes and can therefore help you out!

Discover

<![if !IE]> <![endif]>