KAI kitchen knives: knives for pros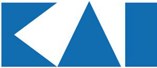 KAI knives have true cult status in Japan. KAI was created in 1908 in the knife centre of the world: Seki. The company has grown into a leading knife manufacturer with a few thousand employees and more than 10,000 different products, including many kitchen knives. We know why KAI kitchen knives are so popular: any cooking enthusiast enjoys cutting with these tools.
Kai quality steel
The KAI knives are made of 32 layered damask with a core of VG-10 steel. This is an extremely rust-resistant cobalt alloy with a hardness of 61-62 HRC. Every blade of a KAI knife is specially coated, which creates the fabulous lines that are so typical for damask steel. Every KAI knife is hand sharpened before it arrives in your kitchen.The handles are made from laminated black Pakka wood, and have that typical Japanese 'chestnut shape', that makes these knives perfectly ergonomic.
Santoku's and Tim Mälzer
There are various versions of KAI kitchen knives. Knivesandtools carries an extensive range. There are three major series: the Shun Classic series, the Seki Magoroku Composite series and the Premier Tim Mälzer series. Chef's knives, pantry knives and santoku's are available in these series. Both left and right-handed chefs will appreciate these perfectly balanced knives.

<![if !IE]> <![endif]>