Boska cheese graters: for the most delicious grated cheese
When you own a Boska cheese grater you are able to make the most delicious grated cheese yourself. Boska sells many different graters that are specifically designed to grate cheese to perfection. For example, a cheese slicer that has holes in the surface, a table grater with a reservoir, and the hand grater which you can use to grate pieces of cheese in no time. It all depends on your preferences. Grate your cheese yourself with a Boska cheese grater and add flavour to all your dishes!
Read more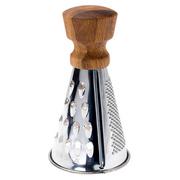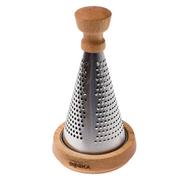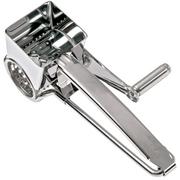 Features of Boska cheese graters
Boska cheese graters are specifically designed to grate cheese. For example, there are table graters with a collection tray that you can use during dinner. Fine graters for very finely grating hard cheese. Graters with coarse teeth for grating delicious snippets of soft cheese. And, of course, graters with multiple sides for different results in one grater. Whichever cheese grater you need: Boska has it.
Why grate your own cheese?
Why grate cheese yourself if the supermarket around the corner sells bags with the same product? Simple: even though the latter is an easier option, it is most certainly not the most delicious. When you grate yourself, you add oxygen to the cheese. This matures the cheese a bit, which is better for the overall flavour. In addition, the cheese will be less dry than the supermarket option. As real cheese fans, we know which option we prefer!
Boska: crazy about cheese for over a hundred years
The Dutch Boska is a true expert when it comes to cheese. The company has been producing cheese products ever since the 19th century. Or as Boska calls it: cheesewares. Over the years, the range has grown considerably, including cheese slicers, cheese graters, cheese boards, cheese fondue sets and various cheese knives. Everything for processing cheese, except the cheese itself. Boska's products are for everyone, from amateur chefs to cheese farmers.