Leatherman Charge multi-tools: premium multi-tools for demanding users
The Leatherman Charge collection is Leatherman's most premium multi-tool collection. They are a part of Leatherman's higher price segment. Produced for the demanding multi-tool user who prefers top-quality handle materials and types of steel. These multi-tools contain approx. 19 tools and are all compact and practical in terms of size.
Make the most of your Leatherman Charge
The Leatherman Charge is a popular, premium multi-tool. But how do you make the most of your multi-tool? Have you found the hidden tool yet? We will tell you more.
Best Seller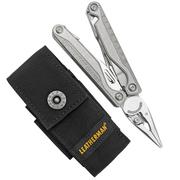 Best Seller