News
New: Klean Kanteen TKPro thermos flasks
Klean Kanteen is off to a great start in 2019 with a new collection of insulated bottles, the Klean Kanteen TKPro collection. And we are fans! As befits Klean Kanteen the bottles combine functionality with a stunning new design. But what makes these bottles truly unique is the 360° pouring system and the insulated lid. With the TKPro collection Klean Kanteen has truly become a leader when it comes to insulated bottles.
These insulated thermos flasks keep beverages warm up to 38 hours and cold up to 100 hours. These excellent qualities are the result of the innovative cap and the insulated lid which can also be used as a drinking cup. The design of the lockable cap is brilliant. The TKPro has been enhanced with the new TK Closure design that offers the best thermal performances for both warm and cold beverages. Another big advantage of this screw thread system is that you only have to loosen the cap a little bit before you can start pouring. As such you never have to worry about individual caps again.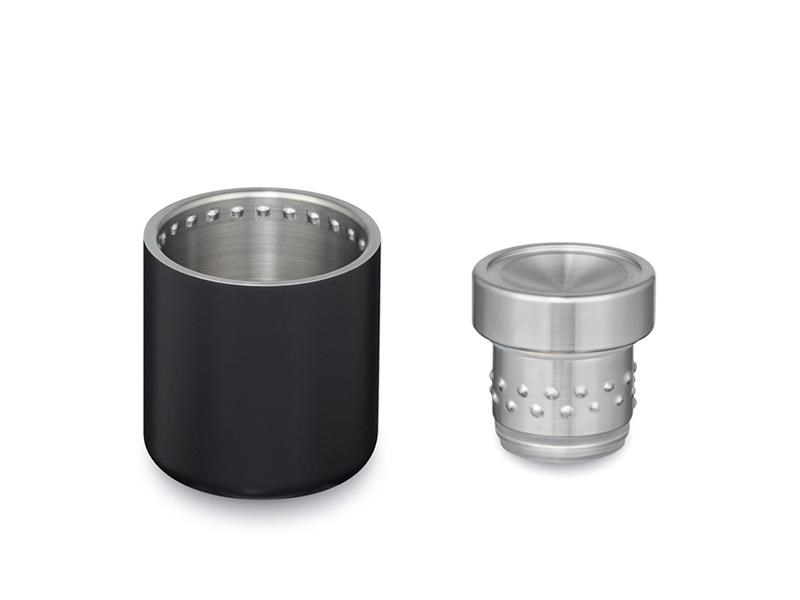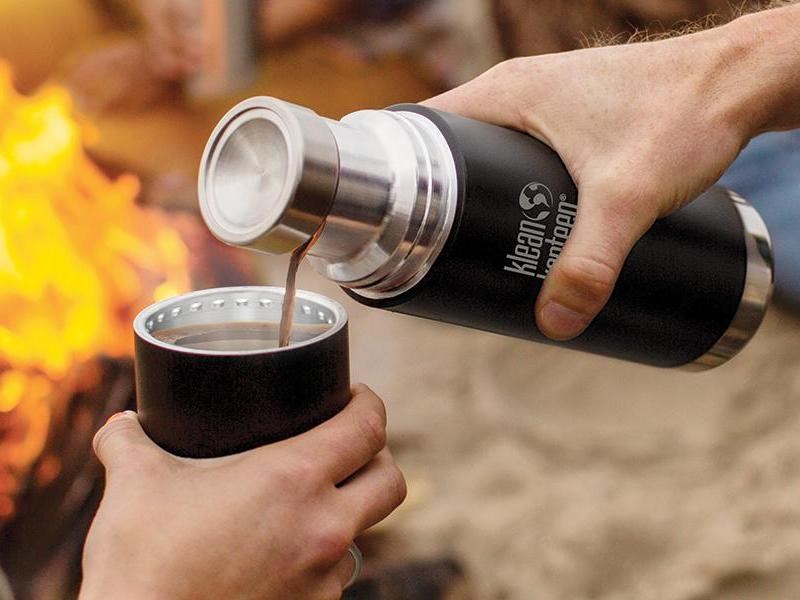 The TKPro is available in three sizes (0.5L, 0.75L and 1 L) and two colours, black and stainless steel.
The 0.5 litre bottles keep beverages warm up to 20 hours and cold up to 75 hours
The 0.75 litre bottles keep beverages warm up to 28 hours and cold up to 90 hours
The 1 litre bottles keep beverages warm up to 38 hours and cold up to 100 hours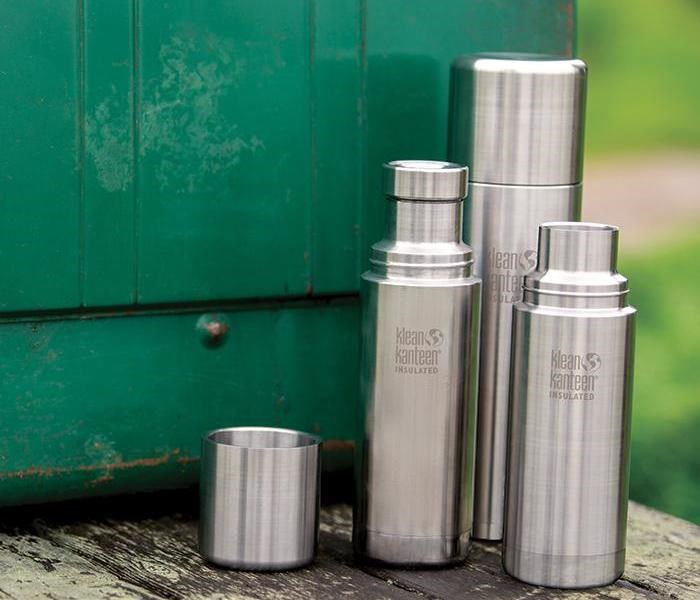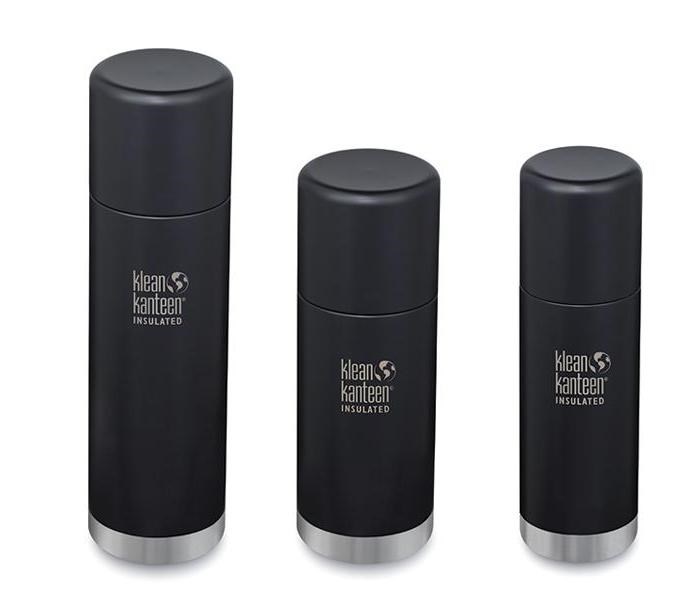 The bottles are 100% free from plastic, BPA and PFTE. The coloured bottles are finished with a sustainable, chip-resistant Klean Coat that is safe for man and environment. In addition, Klean Kanteen works closely with their producer to make sure they adhere to strict environmental rules and regulations. Not only to protect the world, water and skies but also to decrease the influences of the production process. The stylish bottles are perfect for any outdoor adventure, sports challenge or for daily use. There is a Klean Kanteen bottle for everyone!

The Klean Kanteen TKPro collection is as of now available at Knivesandtools.

<![if !IE]> <![endif]>