News
New: Fenix PD40R V2.0 rechargeable flashlight
The Fenix PD40R V2.0 rechargeable flashlight is finally here! Still as compact and powerful as its predecessor, but with a new way to control it: a rotary switch. With the magnetic ring you can easily choose the desired light mode. The advantage is that you don't have to switch through all light modes. You can also easily switch back.
Fenix also changed the LED light: the light is now enhanced with the Luminous SST70 LED light. This leaves you with a very bright, broad 65° beam you can use to light up your surroundings. With a light mode of no less than 3000 lumens you can even light up distances up to 405 meters. As such this light can be used for almost any purpose.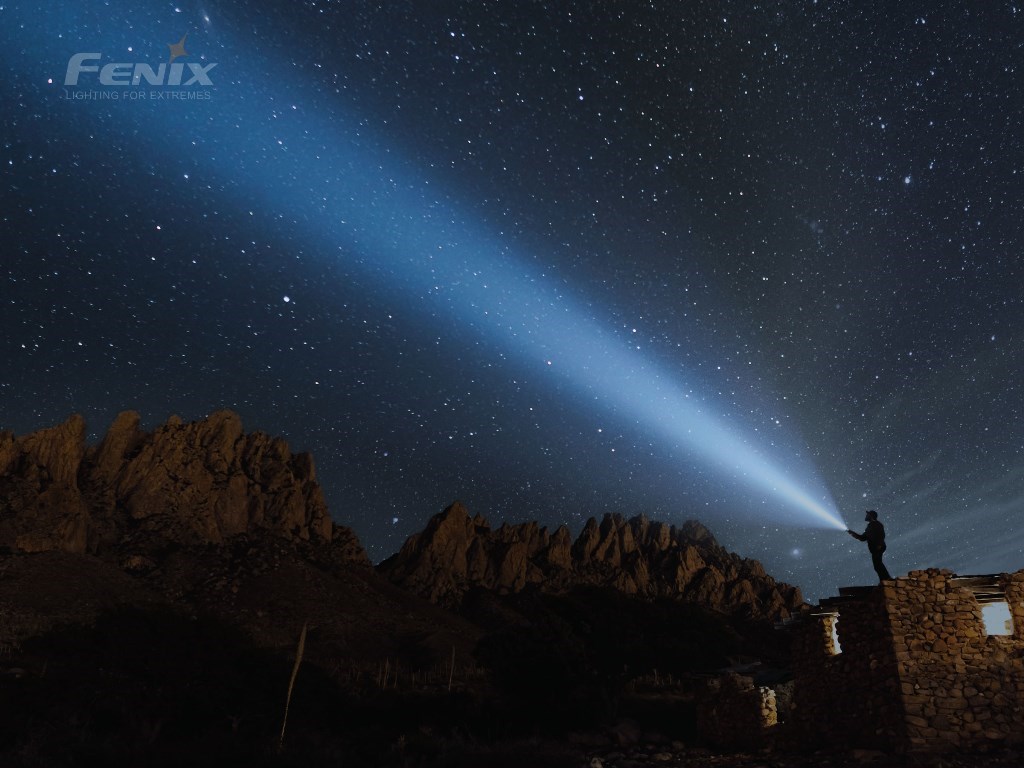 Because of the rotary switch you can easily use this flashlight. Quickly turn to the desired light mode. Want to check which light mode you are using? The indication on the switch will always show you. For whenever you need it you can use the stroboscope mode. With this function you can quickly disorient a potential attacker. Turn the switch all the way to the right and the stroboscope mode will continue to function. As such you have time to run or to close in on someone.
Light modes of the Fenix PD40R V2.0
Turbo: 3000 lumens, burn time of approx. 2:40 hours
High: 1000 lumens, burn time of approx. 3:10 hours
Med: 350 lumens, burn time of approx. 8:30 hours
Low: 30 lumens, burn time of approx. 30 hours
Strobe: 2500 lumens
Also great: this is one of the few flashlights that can stand upright. Click the diffuser and put it down. Perfect for on the campsite. Quickly discover this new way of switching between modes and all other practical functions of the Fenix PD40R V2.0.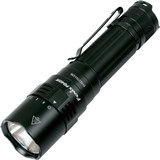 ---
<![if !IE]> <![endif]>